That's a whole lot of alliteration!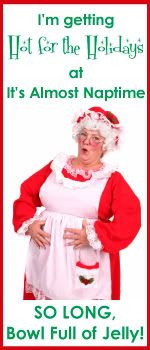 3 words for Week 3:
I slacked off.

I could name off a few excuses, but I'll spare you. :)

This was my worst week so far. I did run outside twice (2 miles each), but didn't use the treadmill at all. I did the Pilates video 2x......I really enjoy it a lot. All the breathing and stretching and movements feel great and I can tell a difference in my body. I used free weights twice as well, but the sessions were short and not very focused.

I slacked off. My body isn't happy with me....I feel sluggish.

Next week WILL be better!

I'm hoping the other ladies left me in the dust this week! See their progress over at It's Almost Naptime!

--------------------------------

And for Favorite Foto Friday: A look back....

.....to our honeymoon in the Bahamas! It was warm, gorgeous, and I was in great shape. I'll probably never have the chance to go back to that island, but hopefully I can get my body back!

Have a fantastic weekend everyone!!